Send Audio Files
Even the most complicated projects become simple to manage with Bounce Boss. Add the files needed for each track, input the essential info and hit send! You can use Bounce Boss with anyone, they don't need a paid account.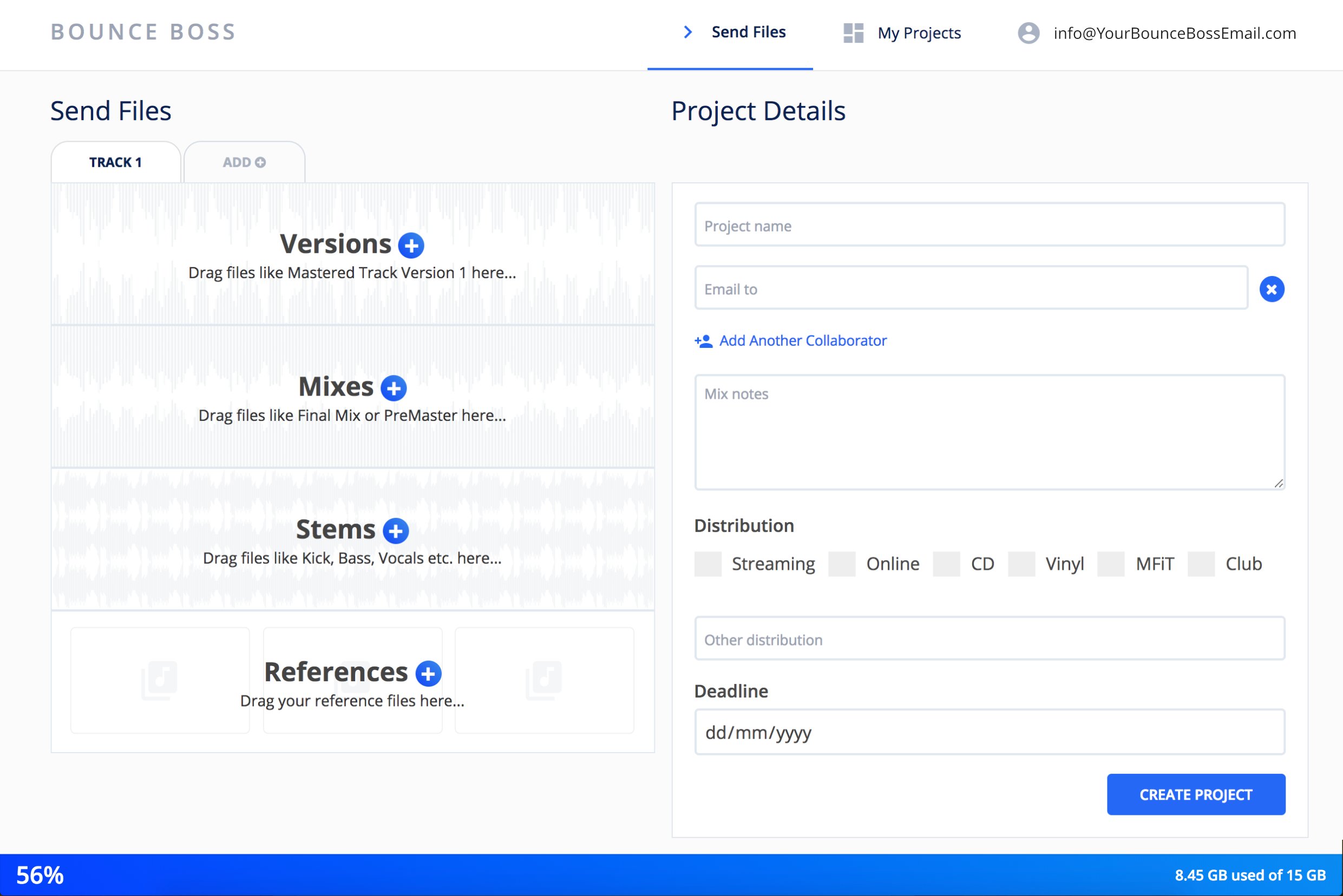 Player Page
Deliver audio with style and professionalism. Hit play (or spacebar) then jump seamlessly between the reference tracks, mixes and masters to monitor the progress.
Stream the audio in 'Fast' mode for immediate playback in MP3 320 kbps. Switch to 'HQ' for lossless quality.
Level match all the tracks in one click to help you and your collaborators make more accurate and informed decisions about the audio.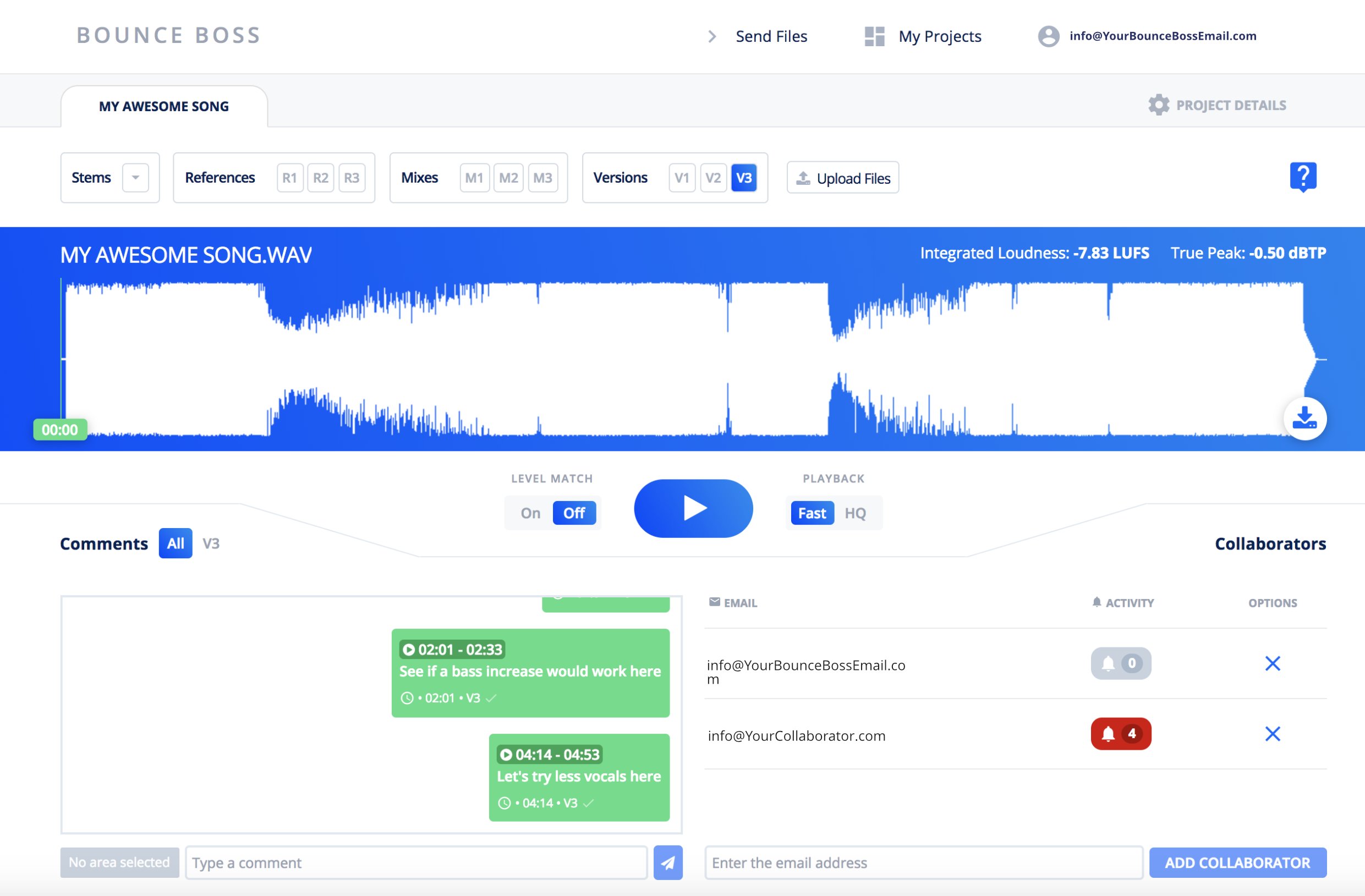 Comments
Keeping track of feedback has never been so organised and efficient. No more jumping between long email threads and finding the corresponding files in various places.
Comments can be linked to a timestamp or loop, allowing all collaborators to immediately preview the specific part of the track that the comment relates to. This saves time and removes any possible confusion.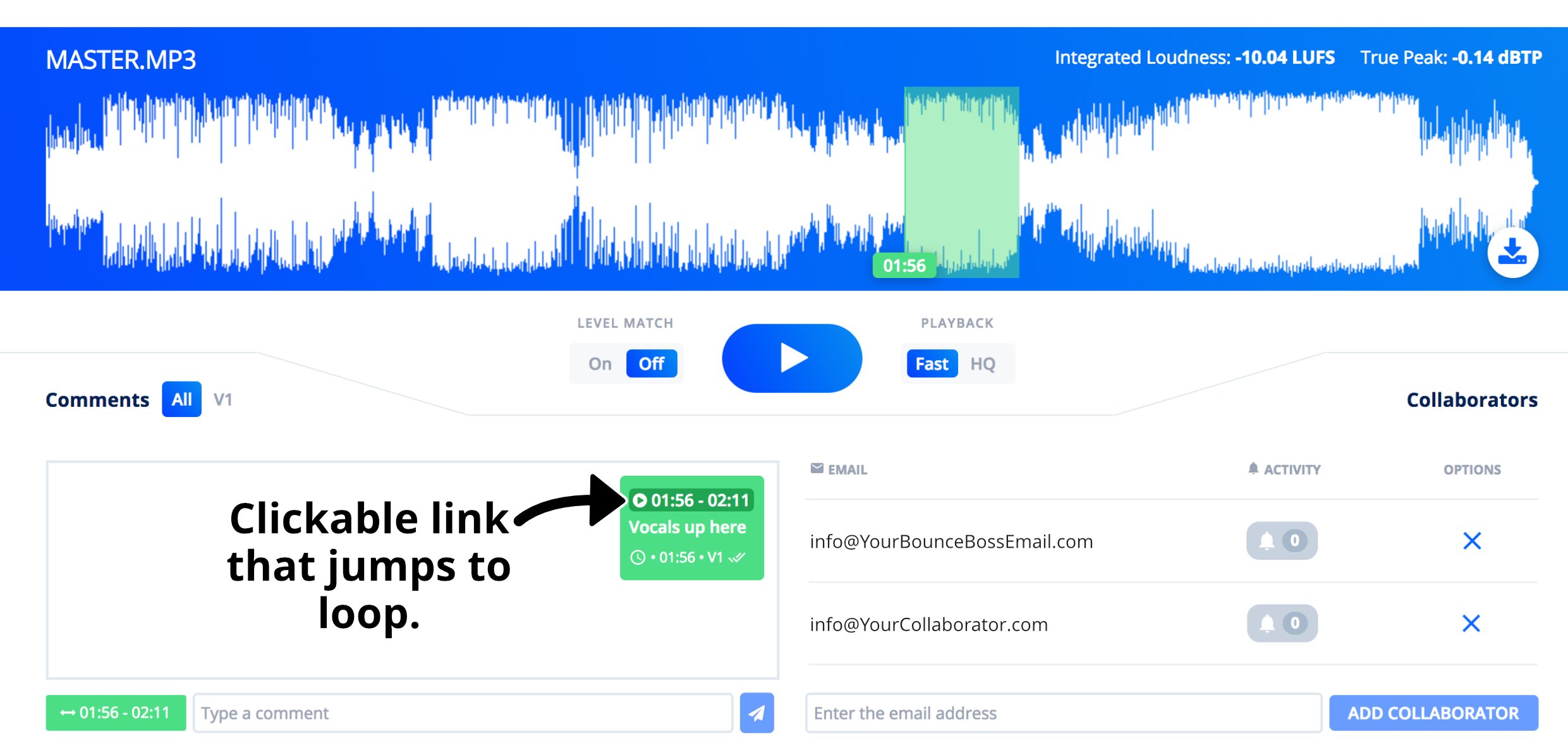 Collaborators
Manage all collaborators in one place. Keep track of who has and hasn't seen the latest comments or files.